Fourth of July is almost here!
The season of barbeques, flags, and fireworks is coming!
This year take some Fourth of July inspired cookies with you to your barbeques, get togethers, or just to keep around the house this year!
Try cutting them into stars, decorating them with red and blue sprinkles, icing them with red and blue icing, or even coloring the cookie dough red and blue to make red, white, and blue cookies!

Fourth of July Sugar Cookies!
Ingredients:
1 Cup Unsalted Butter
1 Cup Sugar
1 Egg
1 Teaspoon Vanilla
3 Cups Flour
2 Teaspoons Baking Powder
Directions: 
Mix together butter and sugar then add in vanilla and egg.
Add in remaining dry ingredients and mix until combined. The dough will be dry, if needed feel free to add water 1 Tsp at a time to help combine ingredients. (If you want to color the dough make sure you do that now!)
Let dough chill in the fridge for 30 minutes.
Cover surface (counter, or spare baking sheet to keep the mess down!) and roll out dough to desired thickness, 1/4 inch should be good! Cut out your cookies using cookie cutters. If you don't have cookie cutters, you can use a glass with a round top or even a butter knife to cut out custom shapes!
Bake the cookies at 350 degrees for 7-8 minutes. Once the cookies have puffed up they are ready! If they start to turn golden brown you may have overcooked them!
Decorating:
Icing: You can decorate these cookies by icing them with colored frosting like red, white, and blue! A simple recipe for frosting is 2 cups of powdered sugar, 3 tablespoons of water or milk, and 1 teaspoon vanilla. Once that is combined just add in your food coloring!
Sprinkles: Try adding red, white, and blue sprinkles to these cookies!
Big Picture Icing: Try icing the cookies like puzzle pieces that will fit together to create one big flag!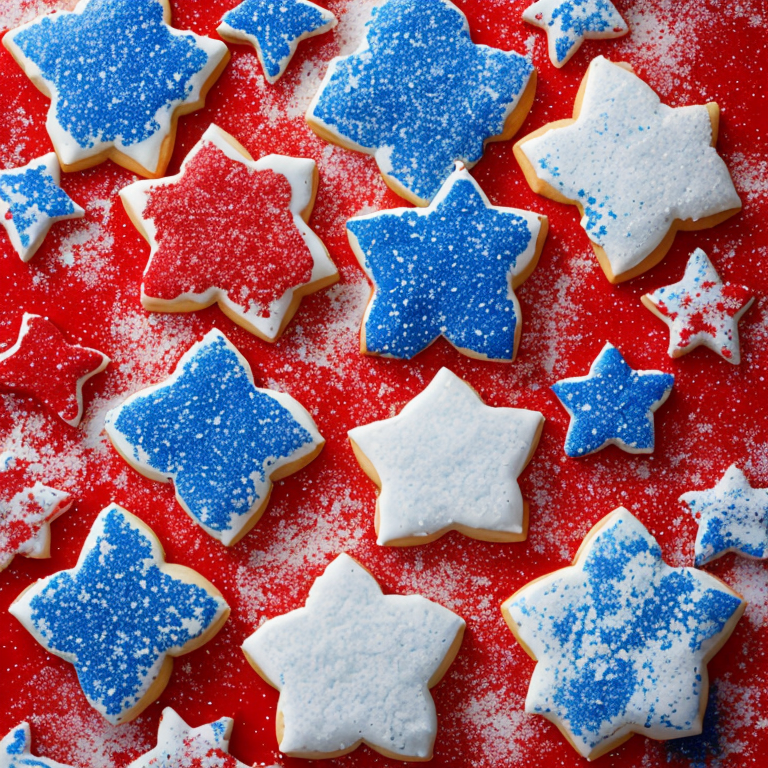 Feel free to send us pictures of the cookies you and your family created this year and let us know how these cookies tasted!
https://winterpromise.com/wp-content/uploads/2023/06/fourthofJulySugar.png
610
1250
https://winterpromise.com/wp-content/uploads/2023/04/WinterPromise_Main_Logo_Original_Medium-300x53.png
2023-06-12 11:58:49
2023-06-12 12:13:26
Fourth of July Cookies!