Get Ready for I'm Ready to Learn!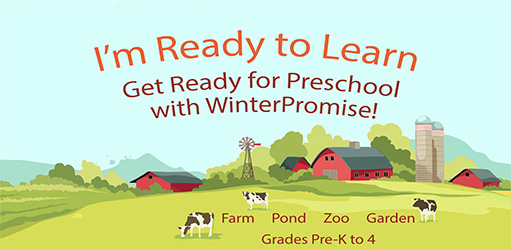 What to expect from I'm Ready to Learn Preschool Program!
Why I'm Ready to Learn?
Choosing what to do for Preschool can be hard. You can choose to send them to an in person Preschool where they will make friends and learn important school skills, or for students aren't ready to leave home and go to school you may want to homeschool! There are so many options and factors that go into deciding where you start your child's education. If you homeschool other students and you want to homeschool your Preschool student, or if you have a student who isn't ready to leave the house without you, or even you feel more comfortable with your child learning from you; I'm Ready to Learn if a great program to start with!
What does a day with I'm Ready to Learn look like?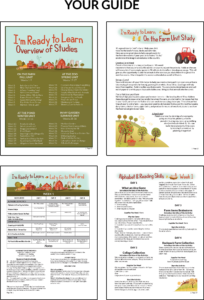 I'm Ready to Learn is an Open and Go program. What does that mean? Well, that means that you don't need to do any prep before sitting down with your little one and completing the days activities. Some of the activities you'll do will be making a collage, create a farm collection, counting activities, some cut and paste activities, and more fun games that you and your student can play together with simply trinkets found in our Make-A-Letter Kit!
Each day can take you as little or much time as you would like! This program can be done within a half hour for students who cannot focus for longer than that or just for days that are busy! If you want to spend more time you can repeat the activities as many times as you and your student would like to! In addition, this program, like most of our programs, only schedules four out of five days a week! This program is a flexible as you need it to be.
What will your student learn?
With I'm Ready to Learn your student will learn their numbers and start to learn their letters as well as make skills needed when they stary Early Elementary! Your student will grow their fine motor skills, improve their handwriting, problem solving, and cognitive functions.

While this program won't teach your student to read it will teach them their letters! If your student is ready to start reading you can add in the Letters to Little Words LA Program alongside the I'm Ready to Learn Program! The Letters to Little Words program will only add about a half hour to each day!
Can your Preschooler join in on older programs?
If your student has older siblings who are completing older WinterPromise Programs, you can include them in some of their activities! In Hideaways younger students will love joining in on creating the hideaways with their siblings, if your older students are completing the Animals and Their Worlds program you can have them join in on using the Height Chart and the Animal Drawing, and you can include them on any activity you feel they are ready and interested in! Including them in older activities is a great way to improve their critical thinking and their readiness for older programs!
https://winterpromise.com/wp-content/uploads/2023/04/RDY_Blog_Pic.jpg
250
511
https://winterpromise.com/wp-content/uploads/2023/04/WinterPromise_Main_Logo_Original_Medium-300x53.png
2023-04-24 13:11:32
2023-04-24 15:59:03
Get Ready for I'm Ready to Learn!