Day of Thanksgiving Activities!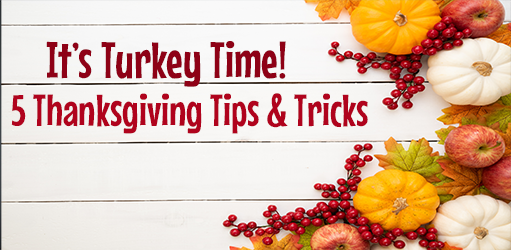 As we get ready for Thanksgiving, some of us may be thinking "How in the world do I keep my kids busy throughout today?". If you're thinking this – you're not alone! Holidays are wonderful, celebrating with family, but sometimes they can be a little hectic – or maybe that's just my house!
Here are 5 Tried and True Activities to keep your kiddos busy throughout the holiday!
First, Kraft Paper Tablecloth for the kids table or section!
One of the easiest tips I've seen is using kraft paper or any type of coloring paper as a tablecloth! Kids can draw on it without getting in trouble – just as long as they know they can't do it on any other tablecloth in the future! We don't want them to be a grandma's house and draw on their nice cloth tablecloths. Our Next two tips are made extremely easy with this one trick!
Second, Tic Tac Toe
With drawable paper as a tablecloth tic tac toe is a great way to help kids pass the time! Use fun little plastic pumpkins or gourds as Xs & Os. Xs could be orange pumpkins and Os could be the multicolord gourds! If you can't find two different colors of pumpkins or gourds an easy solution would be to use permanent marker and write X on half of the pumpkins and O on the other! If you'd rather you could make a separate activity with your kiddos and have them paint their half the way they want to! Smaller pumpkins, real or fake, work best for this activity!
Third, Turkey drawing competition – First place gets the first piece of pie!
Who doesn't like a little pie on Thanksgiving!
Another activity for the cousins to do together is a turkey drawing competition! You could provide various art supplies in a basket on or near the table to encourage them to be creative and maybe use different pieces of paper to create the wings or ribbon to simulate the feathers! If you'd like you can even say that whoever comes up with the most creative turkey gets to get their dessert first!
Fourth, I'm Grateful Journal Page & I'm Grateful Card(s)
Though the holiday is so fun, we want to teach our children the meaning of thanksgiving. A great way to help encourage this is to have each child do a "What I'm Grateful For Journal" page. This asks what grateful means which may be a bit challenging for younger kids but this is a great way to start the discussion! It also asks who they are grateful for and what they are grateful for and why. Then after they complete this activity, they can use the I'm so grateful Cards and give them to all the people they are Grateful for! These cards are created with two on a page to be printed out then cut in the middle. Encourage your kids to give them to as many people as they want! Click here to download the I'm So Grateful For You Journal Page and Cards!
Fifth, Thanksgiving themed picture books!
If you have a kiddo who loves to read, there are so many different thanksgiving or fall themed books for all different ages! For older kids, you could encourage them to help the younger ones read their books! A side note on this – grandparents love reading with their grandkids or at least my parents adore it! There isn't many other times where my parents are happier than when their grandkids are on their lap or by them reading to them or with them! Here are a few I love!
The Leaf Thief by Alice Hemming and Nicola Slater
This adorable book is so smartly written and designed. The story revolves around a squirrel who is convinced his someone is stealing his leaves! He investigates with his friends and discovers that it's the wind! The authors also at the end write spread on the change of season and what happens to leaves in the fall!
Squanto and the Miracle of Thanksgiving  by Eric Metaxas
Eric Metaxas shows God had plans for Squanto to one day help the Pilgrims and how God delivered a Thanksgiving Miracle.
The Pilgrim's First Thanksgiving  by Ann McGovern
This tried-and-true book has been a Thanksgiving favorite for years! This classic shows the struggles and trials of the first pilgrims and what lead to the historic day which we now celebrate.
There are so many more! We'd love to hear what your family's favorite Thanksgiving or Fall themed books are!
https://winterpromise.com/wp-content/uploads/2022/11/Thanksgiving_Tips_Tricks.png
250
511
https://winterpromise.com/wp-content/uploads/2023/04/WinterPromise_Main_Logo_Original_Medium-300x53.png
2022-11-18 11:37:50
2023-09-22 11:01:59
Day of Thanksgiving Activities!