Get in the Holiday Spirit!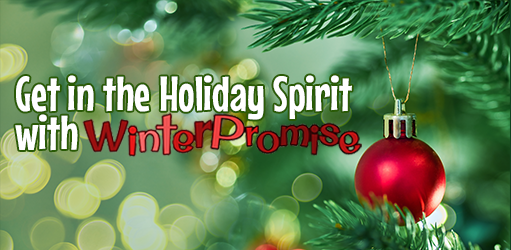 3 Things to Get You Ready for the Holiday Spirit!
Looking for things to do to get your family in the holiday spirit? We've got you covered!  
If you're like me – I'm already planning for Christmas well before Thanksgiving. Actually, I even start listening to Christmas music as early as September! The snow begins to fall and all around us smells of cinnamon and cedar – or for some roasted chestnuts! I just can't help but get in the holiday spirit, but not every one is quite as eager to get ready for this years festivities! So if you're family is like mine with some who love the holidays and others who don't – we've got you covered for both! Activities that will engage both views of the Christmas spirit.
#1 Children Around the World Program – Christmas Section
Spend this holiday season celebrating Christmas with unique traditions from all over the world! You'll spend 4 weeks discovering celebrations and holiday traditions from countries such as Thailand, Guatemala, Ethiopia and more! Children Around the World is designed to be able to jump in whenever you'd like! You can start on week 13 go through the holiday season then jump back to week one or just continue on through the end then go back to the countries that are in the beginning! Discover more about Children Around the World here!
#2 Classic Christmas Stories
Another great way to get ready for the holiday season is our Classic Christmas Stories! These stories are taken from traditional Christmas stories told in different countries at the holidays, with one fun little addition written by our author!
Here's a list of included stories, and their countries of origin:
A Folktale from Russia – Papa Panov's Special Christmas
A Tale from Ireland – The Christmas Cuckoo
A Story from England – The Christmas Carol
A Quiet Tale from Scandinavia (Denmark) – The Little Match Girl
A Traditional Story from France – Little Piccola
An Animal Story from the United States – Christmas at Mole End
The Nativity Account from Israel – The Christmas Story
A Cautionary Tale from the United States – Christmas Every Day
A Story of Mexican Traditions – The Poinsettia That Meowed
This is found in our Children Around the World program, but it can be added to any of our other programs! Click here to go to Classic Christmas Stories!
#3 First Christmas Digital Study
Our First Christmas Study is a 3-week unit study of the background, events, and meaning of the birth of Christ. Join Hawk, our friend from our Adventures in the Sea & Sky program, as you go on a time-traveling adventure as you witness the birth of Christ.  You will spend 3-weeks (12 days) learning about Roman and Jewish culture, as well as observing the birth of Christ and learning about all that it meant for us.  This study is rich with learning opportunities but also for new family memories. You will experience our "12 Deers of Christmas" activity, watch videos that will take you into the world around the time of Christ, make Jewish food, learn about Roman accomplishments, make your own ornaments and much more! Spend this month learning about the true joy of Christmas and making new memories as a family. Click here to get to our First Christmas Study!
From the WP Team to your family – we hope you have an amazing Holiday Season with your family!
If you have any questions feel free to call or text (231) 245-1417 or email [email protected]!
https://winterpromise.com/wp-content/uploads/2022/11/Holiday_Header.png
250
511
https://winterpromise.com/wp-content/uploads/2023/04/WinterPromise_Main_Logo_Original_Medium-300x53.png
2022-11-30 16:16:38
2023-10-18 16:47:02
Get in the Holiday Spirit!